ClayTown Horror
A downloadable game for Windows
Crowdfunding Campaign now live!
Find out more about our exclusive rewards Here
An eerie house to be the stage.
To a tortured soul it's but a cage.
To you, lone visitor, it feels forlorn.
but soon there'll be nothing left to morn.
.̷.̶.̵w̸h̸e̴r̷e̷ ̶a̸m̶ ̶I̴.̷.̶.̶

"Welcome to ClayTown Friend
Not many people come to ClayTown, it's quite nice to see you here.
Tell me, what brings you here pal?
Oh, don't bother answering. I can guess why; there's not many reasons to visit ClayTown.
and Something tells me you're fond of spooks friend, so I think I know where you'll go.
Where?
Why, up to that nasty house of course. Local legend that house is, and plenty terrifying.
Watch the road though, it's an awful drive
Be sure to look around when you get up there, who knows what you might find.
Huh? Is it safe to go up there.
Why of course it is, why would so many people go there if it wasn't safe.
There's nothing to be afraid of friend; why I've gone up there a few times as well.
a̷n̶d̷ I̵͍̕'̶̺̚m̷̗͆ j̶͉͔̐̄ǔ̸̘͒s̴̥̀͜t̶̻͕̀̆ f̷͓͗͋i̸͚̲̒n̵̳̟̈͑̀͜é̶̗̦̲̋
Doesn't matter if you think so or not, we both know you'll go up there.
So be sure to knock when you go on in.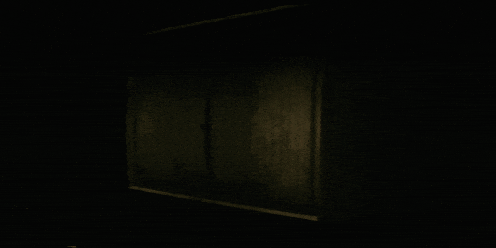 Huh? Who am I you ask?
Why I'm...
...
...
who?...
where am i?...
...
why would you...
why would you come back here?...
...
Well friend
Come on back this way once you're done up there, and we'll have something special cooked up.
Hope you enjoy your stay,
Down here In ClayTown!!!"
---------------------------------------------------------
About the Visual Demo
İ̷̟͍ ̵̡̗̓͠d̶̻͌̄ò̸̼̣͝n̷̟̟͂̇'̸̩̊t̴͚̂̋ ̶̨̭̕w̶̮͊̅a̸̙̾n̵̢̑̄ț̴̛͗ ̸͓̇̃ṫ̸̙̗ō̵͙̕ ̸̦͍̕ẇ̸̞̕r̴̬̀í̴͍̙͠t̷̡͊̉é̵͔ ̵͈̎ả̶̻̇ň̸̝̥y̷̻̥͂͌m̴̖͖̋̒o̶͖̝͋̕r̷̤̯͂͘e̷̙̣͗͠

The demo contains roughly the first 20 - 30 minutes of gameplay. This Demo will focus mainly on showcasing the visual aspects of the game such as the art style, character design, effects, and more..
You can download the demo right here on itch.io or from our steam page here
How to get in contact
Ş̷̌T̴͇̏O̸͔͒P̵͇̍ ̴̫̌í̵̳t̷̜̊.̴̧͑.̸̙̕.̷̙͌
We are eager to hear your feedback on this project; and to help with any problems you may have. Once you've completed the demo you can fill out our questioner Here.
If you'd like to ask any questions, or you just want to make your voice heard, Then you can get in contact with us by emailing Here, or by leaving a comment down below Response times may vary, so we thank you for being patient.
You can also stay in touch by joining our community
Final Note
G̷͕̔E̸̠͠T̸̤̃ ̵̭̆O̸̘̎U̴̯͗T̴̹̉ ̸̠̈O̸̤̓F̷̜̉ ̵̟̾M̵̧͋Y̸̰̋ ̷̥̓H̴̠̊E̶̾ͅȂ̴͔D̵̠̓
We are so excited to finally be at this point and getting to make this project public. If you like what you see so far, then we encourage you to share the trailer with your friends. Also, if you'd like to stay updated on the game, then we suggest you follow us on Youtube, and Twitter as well as right here on itch.io.
Well that's all from us for now. Thank you for reading through to the end, and we'll see you next time.
Install instructions
Extract game files from .zip into a new folder
Run ClayTown_Horror_Demo.exe
Download
Download
ClayTown Horror Demo 1.3.zip
2 GB